At our well established Physiotherapy clinic on King Street in Chester we provide comprehensive care through:
Highly accredited clinician's with 15+ years experience​
​A comprehensive choice in treatment options, use of diagnostic ultrasound to aid treatment and diagnosis
​This expert input means a more comprehensive picture of your issue, most appropriate treatment given and fewer sessions required 
Takes 30 seconds – No upfront payment required.
Click button to see available times and prices
What sets our clinicians apart? They have completed a clinical MSc.
This means they have not only gained extensive theory and completed a dissertation but have gone through a rigorous process of self reflection on their practice; been assessed in a clinical setting by PhD level practitioners and passed formal clinical examinations.
They are therefore recognised as experts by membership of postgraduate organisations such as the Musculoskeletal Association of Chartered Physiotherapists (MACP) to reassure you of this level of clinical expertise. 
Whatever is slowing you down be it your back, knee, shoulder, soft tissue or joint injuries, make sure your recovery is as efficient and effective as can be and book in with our expert physiotherapists in Chester.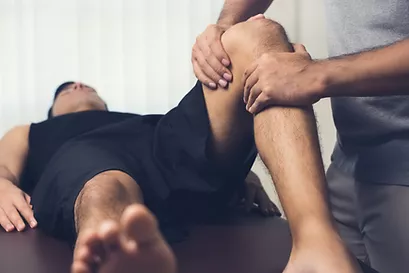 Experience Masters level Physiotherapists reasoning, leading to accurate diagnosis, effective treatment (inc. dry needling), reducing overall sessions required until you bounce back better.  (From £70/hr)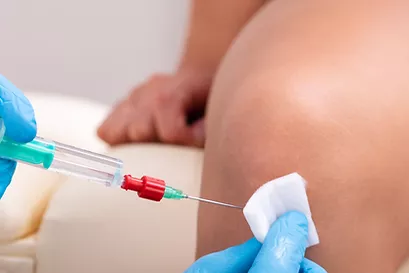 Gain immediate relief from acute joint or tendon inflammation or just general joint aches and pains with an injection direct to your problem area. (£200)
Our injection therapies are ideal for managing stiff, achy, and degenerative joints, providing both short and long-term benefits. You will start to feel the benefits over a couple of weeks and they can last for up to 12 months on average. But what sets us apart is our use of Point of care diagnostic ultrasound scanning (POCUS) to provide you with the highest level of accuracy and effectiveness. This remarkable technology allows us to guide injections into small spaces and joints with unparalleled precision.

Additionally, it enables us to make accurate diagnoses, verify them, monitor your progress, and even drain your joints if needed. If you are experiencing osteoarthritis, age-related changes, or damage due to previous injury or trauma, we are here to help. Schedule an appointment today and get ready to say goodbye to joint pain and stiffness for good!
6 KING'S BUILDINGS
KING STREET
CHESTER
CH1 2AJ