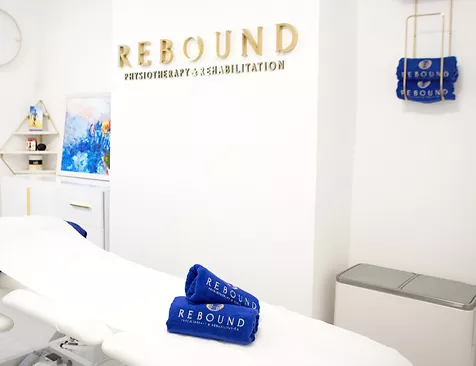 At Rebound Physio we understand the value of seeing an expert Physiotherapist is mainly in getting the right diagnosis. The most effective and appropriate physiotherapy treatment flows from that point. This means taking the time to listen in depth to the details of your issue and your preferences as to physio treatment approach. From there we decide together which of the physiotherapy treatments would be best for you.
These include:   Dry needling, acupuncture, taping, exercise prescription, mobilisation, manipulations, fascial release, instrument assisted massage, Epley manoeuvre, and should you require it injection.
Single session: £80 / Hour    
Bounce Back Package (x3 Hours) £210
COMMON CONDITIONS WE TREAT
Neck Pain
Whiplash
Spondylosis (degenerative wear and tear)
Acute muscle spasm
Nerve entrapment
Neck and Facial pain
Postural pain
Back Pain
Discal issues
General degenerative wear
Muscle spasm
Facet joint pain
Stenosis
Sacro-illiac joint issues
Shoulder Pain
Rotator cuff issues
Frozen shoulder 
Subacromial pain syndrome
ACJ pain
Sports related overuse
​
Peripheral joints
Acute/chronic ankle pain
Tennis elbow
Knee problems
Wrist pain
Thumb pain 
Hip/Greater Trochanter pain
Plantar fasciitis
Tendon issues
Nerve pain
Sciatica
Neck/Arm/Hand pain
Carpal tunnel Syndrome
Neuralgia
Other conditions
Headache
Dizziness 
Post-Op rehab
Postural correction
Sports related issues 
As the crux of good physiotherapy treatment Rebound Physiotherapy focus on providing very high diagnostic value. An expertly considered, joined up thinking approach to clinical reasoning is undertaken to achieve this through:
Use of point of care diagnostic ultrasound scanning (POCUS)
Deep appreciation of pain generation (topic of MSc. dissertation)
Whole body down to local body issue perspective
Multi body system appreciation (neuro, neural, joint, soft tissue)
Medical experience from NHS Primary and Secondary care background
Sport specific biomechanical breakdowns 
Knowledge of when further investigations are required and the links to provide these.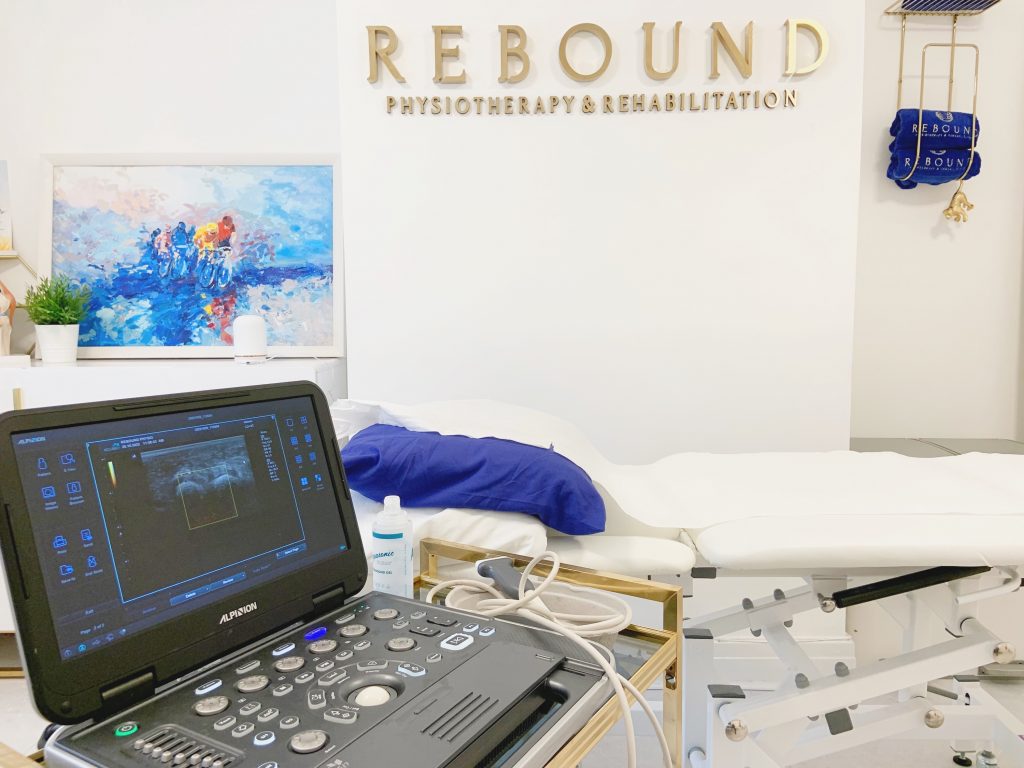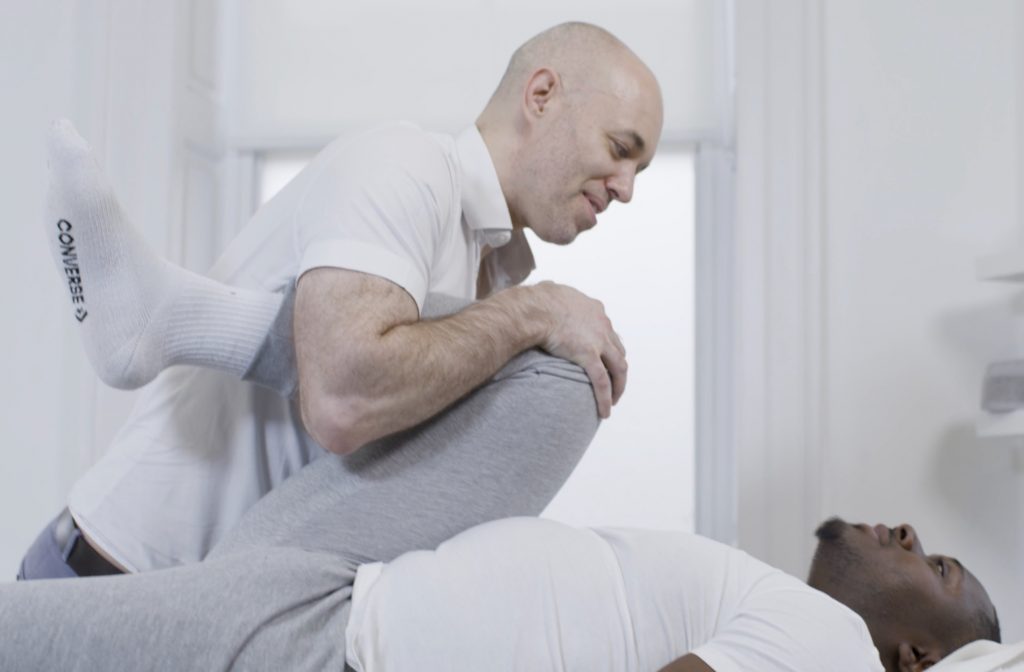 Different diagnos required different solutions and benefit form multiple treatment techniques to achieve pain relief / results :
Mobilisation – Oscillation on joints to create a neuro-physiological response to reduce tone in tissues.
Manipulation – high velocity manouvers giving a release of opioids to reduce muscle tone.
Stretching  – PNF, prolonged / fascial release 
Dry Needling – reduces tissue compartment pressure allowing physiology processes to restart and therefore encouraging tissues to release 
Neural mobilisations – helping move the nervous system around if impinged
Exercises – strengthening / stretching and movement retraining to encourage self efficacy or promotion of tendon repair.
Taping – to offload a joint or nerve pull or encourage movement
Ultrasound Guided Hyaluronic acid injection
At Rebound Physio we know there is no one recipe for success and support is provided on a per patient basis. This can look like:
One session with the right diagnosis, treatment and information 
Bounce Back Package – Discounted  x3 Sessions. This allows  for accurate diagnosis, treatment and self sufficiency to be achieved or on-going maintenance for those who know they require continued input, at a discounted price.
Remaining as conservative as possible but with the option of injection if required
Referral on and then support after any treatment elsewhere i.e. an operation 
Screening – Just like with your teeth, often issues in the body can be avoided with routine screening. With some simple screening or pre-habilitation you can catch dysfunction before its an issue and ensure you are functioning optimally.
General reassurance that if you do need musculoskeletal care that there is somewhere friendly and quickly accessible to go that will take the time and consideration to address issues properly, working with you to make the right path.