TENDON INJECTIONS CHESHIRE
TREATMENTS AND METHODOLOGIES
HYALURONIC ACID INJECTION FOR TENDONS
The lubricating characteristics of hyaluronic acid increase tendon gliding and reduce adhesions (stickiness). The tendon can work again as if well-oiled. Furthermore, hyaluronic acid:
blocks pain receptors
hinders inflammatory mediators
is a good transport medium for nutrients
OSTENIL® TENDON INJECTION ensures a harmonisation of the tendons and the surrounding structures, reduces pain and increases joint function.
The tendon injection treatment in Cheshire takes very little time. Your doctor will give you a tendon injection into the area around the most damaged part of the affected tendon, usually employing some form of visual guidance equipment such as Ultra-Sound, which helps ensure the injection is placed correctly. In the case of tendons within a tendon sheath, he will inject OSTENIL® TENDON INJECTION into the tendon sheath itself. In either case, the lubricant will be distributed through natural movement along the entire tendon.
A repeat tendon injection, normally given a week after the first, may be required in more established and persistent tendon disease.
In studies done in Germany the tendon injection treatment scheme described above has proved to be effective and safe. In most cases, there is a quick and long lasting improvement of joint function. Several tendons may be treated at the same time. If symptoms return the treatment can be repeated.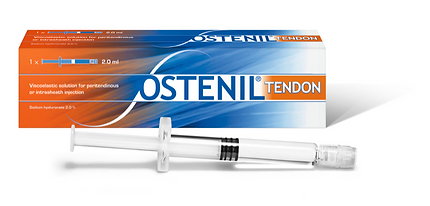 **If not a returning customer a 30min physio assessment or injection consultation is required prior to any injection
Conditions commonly treated by tendon injections include:
SHOULDER  
Rotator cuff (supraspinatus) tendinopathy
Bicipital tendinopathy
ELBOW 
Lateral epicondylalgia
Medial epicondylalgia
KNEE 
Patellar tendinopathy
ANKLE and FOOT      
Achilles tendinopathy
Posterior tibial tendinopathy
Peroneal tendinopathy
OSTENIL® TENDON ultrasound guided injection in Cheshire cost:
Single Injection: £250
Two Injections: £420
WHY USE POINT OF CARE ULTRASOUND (POCUS)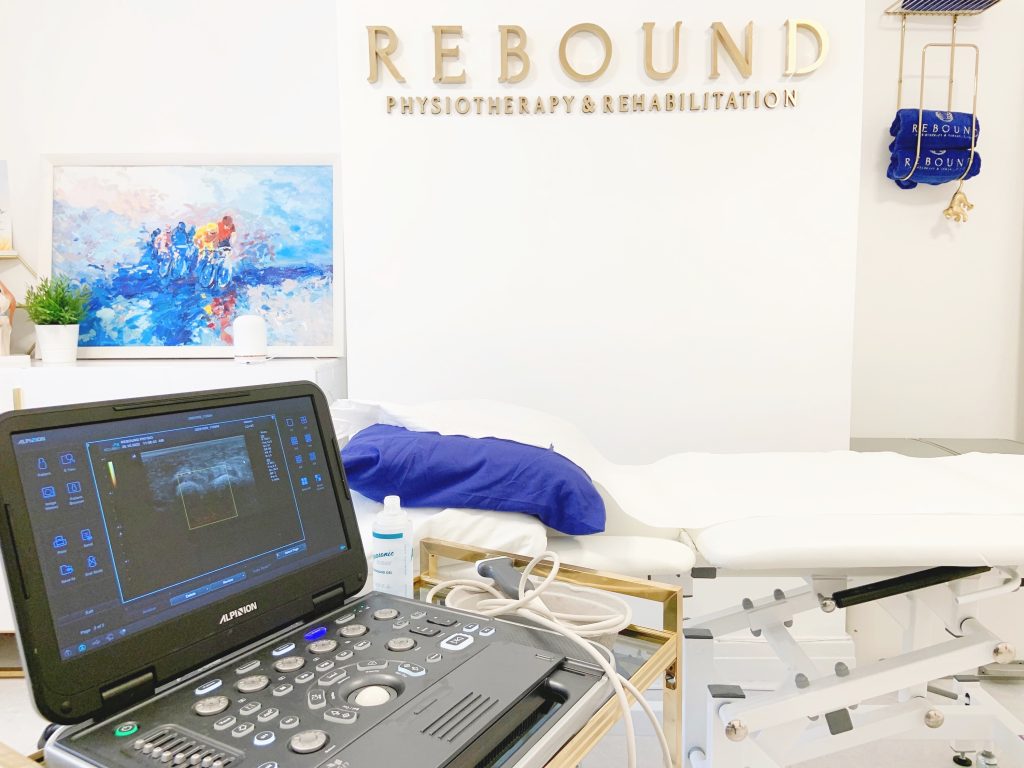 Given how relatively cheap and accessible Point of care diagnostic ultrasound scanning (POCUS) is, the additional value when diagnosing and treating conditions it brings is remarkable. See the video corresponding to the points below :
Ability to guide an injection to optimise accuracy / effectiveness – Some structures are 1mm thick, such as the shoulder bursae (imagine cling film with olive oil between) so accuracy is required to hit this. 

Reaching joints / spaces too small to hit unguided – Examples where guidance is essential ACJ, retro-calcaneal bursae, hip joint.

Make a diagnosis –  Accurate diagnoses can be difficult with structures difficult to distinguish however treatment would be very different –  i.e. achilles tendinopathy / retro-calcaneal bursitis

Verifying a diagnoses – some conditions can mimic others or be combined..such as Plantar fasciitis and S1 nerve compressions. POCUS can help corroborate findings.

Monitoring progress – Seeing a change in inflammation or tissue integrity is often only possible with POCUS

Joint draining – Should draining be needed to a joint capsule then POCUS is required to direct the needle to the fluid 
"Mark was an absolute life saver!! I'm on my feet all day as I'm a cleaner, I do around 20k steps a day.I booked in with Mark as I was in a lot of pain with the heel and achilles area of my foot. I kind of wish I'd booked in sooner as I had been suffering for around 4 months prior, Mark quickly identified that I had an issue with nerve restriction around the hip and achilles tendinopathy.
I literally had one session of physio with dry needling to release the nerve and a second for injection and exercises for the achilles, 3 weeks on im 90% better. Thank you so much Mark!"
Anneka C , Cleaner