TREATMENTS AND METHODOLOGIES
HYALURONIC ACID INJECTION CREWE
Ostenil® has been used privately and in sports medicine in Crewe for many years. Previously requiring three injections Ostenil® PLUS has now been developed requiring a single injection.
It contains hyaluronic acid naturally found in the synovial fluid of joints and restores the balance between its breakdown and production.
Specially designed due to its high molecular weight, it cushions and lubricates the joint leading to reduced pain and stiffness, especially for those suffering osteoarthritis or age related changes.
You will gradually feel the benefits over a couple of weeks, and these will go on to last for on average 6-12 months 
Delivered as a single yearly injection Ostenil® Plus is ideal for stress free management of stiff, achy and degenerative joints, not only improving the joint now but protecting and prolonging its function in the long-term.
Conditions commonly treated include: 
Osteoarthritis of most synovial joints
General age related changes to a joint, ache or stiffness
Damage due to previous injury/trauma.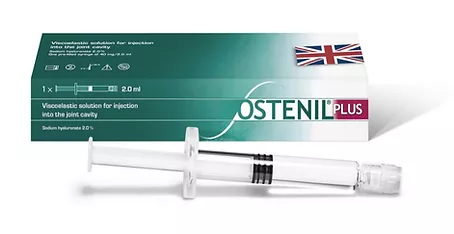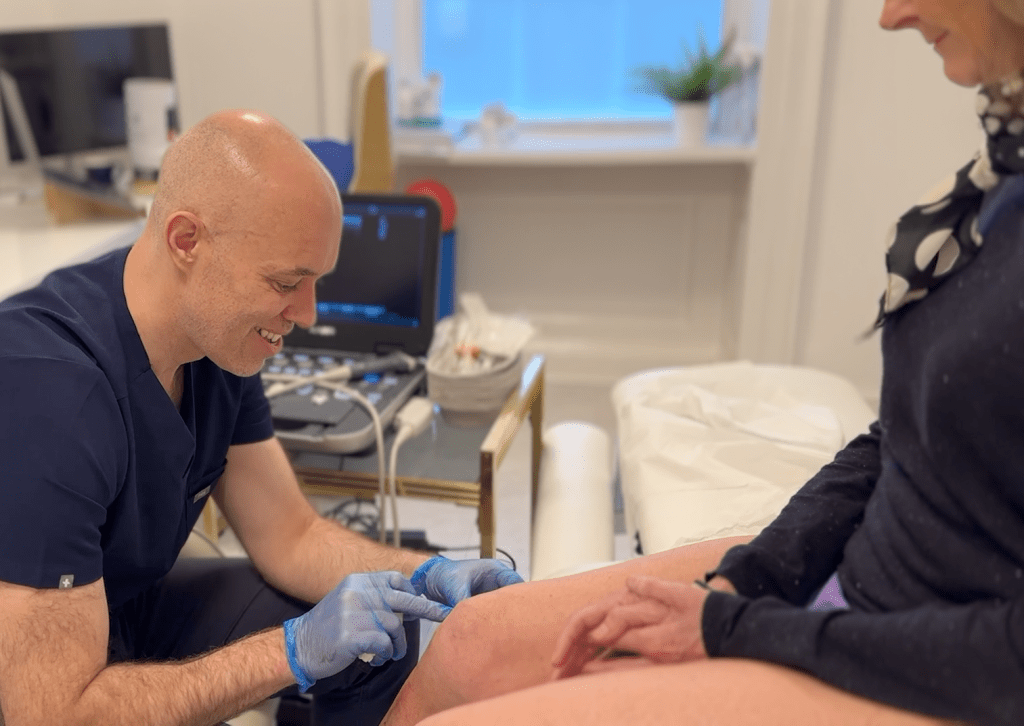 **If not a returning customer a 30min physio assessment or injection consultation is required prior to any injection
OSTENIL® PLUS ultrasound guided injection cost in Crewe:
Single Injection: £250
Two Injections: £420
​WHY USE POINT OF CARE ULTRASOUND (POCUS)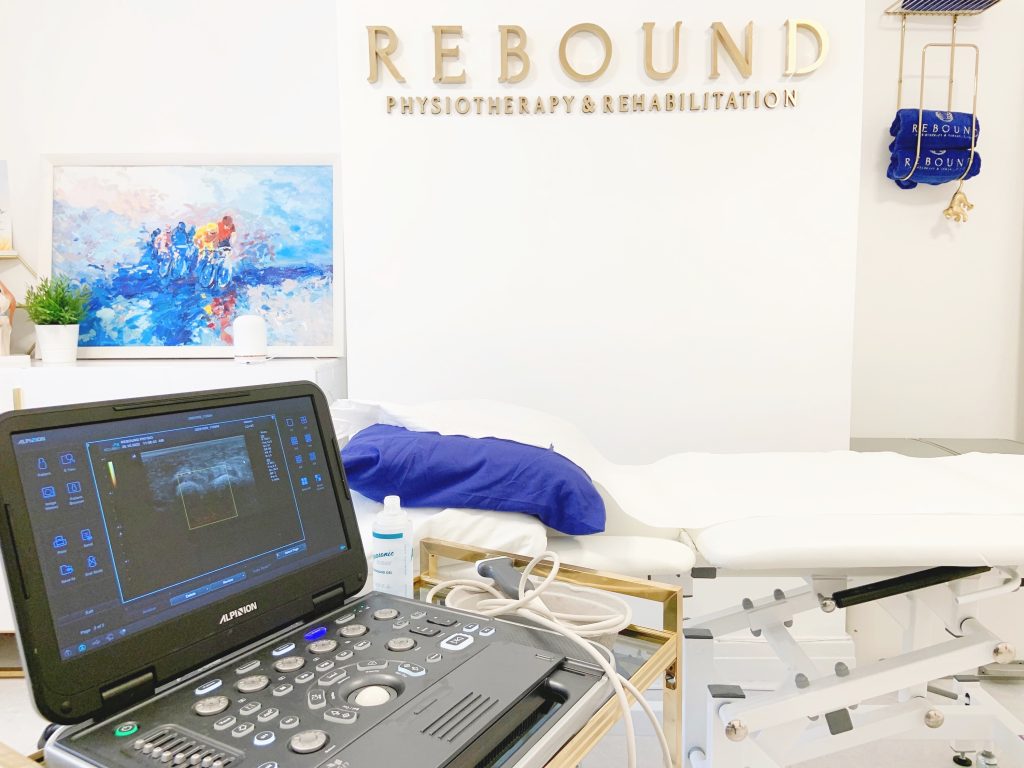 Given how relatively cheap and accessible Point of care diagnostic ultrasound scanning (POCUS) is, the additional value when diagnosing and treating conditions it brings is remarkable. See the video corresponding to the points below :
Ability to guide an injection to small spaces/joints to optimise accuracy / effectiveness – Some structures are 1mm thick, such as the shoulder bursae (imagine cling film with olive oil between) so accuracy is required to hit this. Examples where guidance is essential ACJ, retro-calcaneal bursae

Reaching joints / tissues too deep to hit unguided – Examples are the hip joint or Hamstring tendon origin.

Making a diagnosis –  Accurate diagnoses can be difficult with structures difficult to distinguish however treatment would be very different –  i.e. achilles tendinopathy / retro-calcaneal bursitis

Verifying a diagnoses – some conditions can mimic others or be combined..such as Plantar fasciitis and S1 nerve compressions. POCUS can help corroborate findings.

Joint draining – Should draining be needed to a joint capsule then POCUS is required to direct the needle to the fluid 

Monitoring progress – Seeing a change in inflammation or tissue integrity is often only possible with POCUS